From African wild cats to the domesticated fluff balls of today, our favorite pets have made quite a journey — all the way around the world, in fact. Cats initiated their relationship with humans more than 10,000 years ago, across the fertile lands surrounding the Tigris and Euphrates rivers and the earliest traces of civilization.

Farms and Fields
Felis sylvestris is regarded as the ancestor of all domesticated cats, once a wildcat of the woods and plains native to most of Africa, Europe, and Southwest and Central Asia into India, western China, and Mongolia. This creature eventually evolved into Felis silvestris catus, the scientific name for our modern-day feline friend.
Our relationship with cats did not begin intentionally — if anything, the animals actually initiated the symbiosis themselves. Agricultural production began in the region of the Fertile Crescent, dating back to about 12,000 years ago, around the same time studies show humans and cats began interacting — and not coincidentally.
As mankind transitioned from hunting to farming, massive crop fields overtook the formerly grassy fields and hillsides. Wheat, barley, millet, and emmer were the first agricultural crops in production, successful results of the development of basic irrigation systems. The ability to grow food changed the world forever — but as man soon learned, where there's food, there will be vermin. The necessity for establishing grain reserves attracted hungry mice and rodents. However, there is always the bigger hunter — and that's where cats came into the picture — all thanks to common pests!
Native felis sylvestris, historically the most docile type of wildcat, followed their small, grain-seeking prey into fields and human villages. They slowly began to associate civilization not only with an endless supply of prey for hunting, but also scraps and foodstuffs people would otherwise throw away.
The most important note is that humans greatly benefited from their behavior. If not for cats, mice, rats, and other pests would destroy crops, deplete grain supplies, and spread diseases throughout the villages. Early agricultural civilizations warmly welcomed the harmless feral animals and free protection granted to their food sources.
From Pests to Pyramids
Thousands of years after cats first interacted with humans in fields and villages they became creatures of reverence within ancient Egyptian society. The country's documented issues with mice, rats, and snakes probably contributed to the high regard cats received as their most avid predators. It is also presumed Egyptians respected the felines' ability to take down the infamous cobras of that time period. Members of royalty frequently worshipped cats and memorialized them in statues and paintings.
Felines were even depicted as deities, with the earliest evidence dating back to 3100 BC. Bast was the most famous cat goddess and represented grace, playfulness, and cunning. Cats were also associated with the goddesses of Isis and Pasht. There were a lot of cultural laws regarding these animals retained throughout Egyptian history, including penalties for harming cats, illegality of shipping them to other countries, as well as required mummification and burial. In this sense, cats were regarded equally to humans, who were also mummified during these times.
This feline favoritism continued during early Greek and Persian cultures and persisted under Roman rule. Additionally, it is important to note that cats were the most popular pet of the elite during the Song Dynasty in China.
Sacred to Scared and Back Again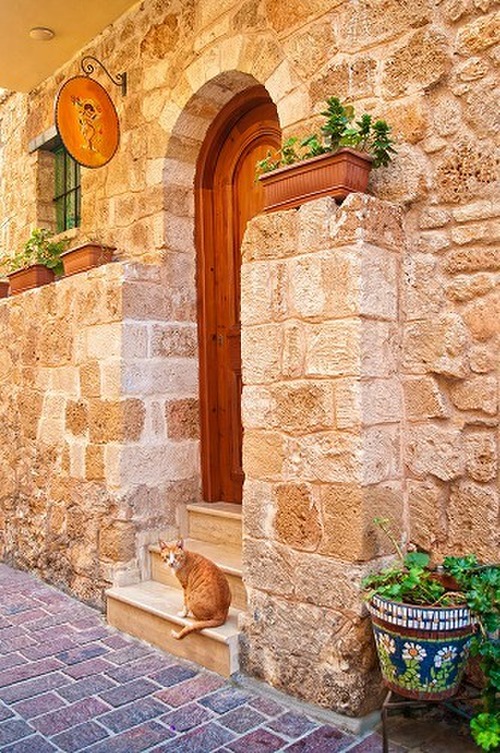 Perhaps one of the most mysterious downturns in animal history is the transition from cats being regarded as sacred animals to objects of superstition and fear. During medieval times in Europe they were associated with evil and witchcraft, especially black cats. Some historians believe this correlation was a result of strict religious sanctions, cult followings, and subsequent fears of wild things. The personality of a cat perfectly personifies this element, their independent temperament and inability to be tamed seen as threatening to humans during the societal struggle of the middle ages.
Leading up to modern times, the reputation of domesticated cats was positively rebuilt and their presence spread around the world. Europeans sailed them on boats over to the Americas where they found new, native breeds that in turn brought forth the additional variety of feline species we have today. Domestic cats are currently the most common pet in the world — which is only fitting, owing to their complete global evolution.