Thinking about getting a first pet or an addition to your family? Acquiring a kitten can be one of the most monumental events of your lifetime. Are you ready for this furry, adorable bundle of joy? While kittens are loving, therapeutic, and desirable, they also require plenty of physical and emotional care. There are many ways you and your family can prepare for this rewarding feline endeavor. Here are ways to help your kitten easily adjust to their new home.
Supplies
Like any pet, there are basic essentials your kitten needs in order to be comfortable and happy. Preparing these supplies in advance is the best way to avoid forgetting something crucial, and also allows you to get familiar with your kitten's needs.
1) Kitten Food
— Kittens, unlike cats, are constantly growing, and their dietary needs are going to be different from an adult cat. Purchase a good brand specifically made for kittens through your veterinary clinic or local pet store. Consulting a veterinarian about which food to buy in advance is a good idea as well.


2) Food and Water Bowls
— Your kitten is going to be eating and drinking on a regular basis and will need their own food and water bowls. Raised bowls with measurements are the healthiest type of 'kitten-ware' and will allow you to track how much your kitten is eating and drinking, ensuring a smooth transition to life in your home. Necoichi makes ideal bowls for your kitten, with helpful water measurements: https://www.necoichi.com/Products/detail/id=3734


3) Carrier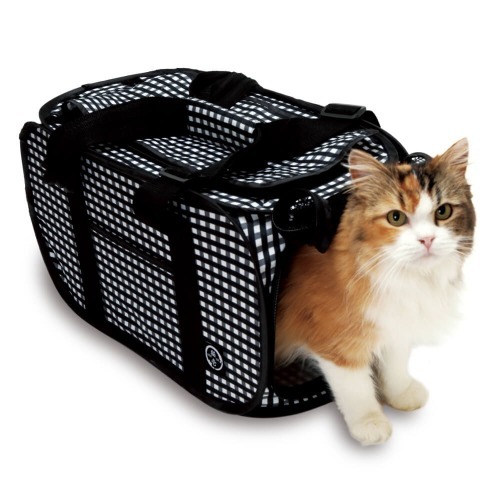 — Having a comfortable, portable, and adaptable cat carrier is very important. The carrier is what you will be picking up your kitten with, using for future trips to the vet, and during other possibly stressful ventures. Here is a good example of a carrier that even comes included with a safety net, made by Necoichi


4) Litter Box and Litter
— Thinking about cleaning up after your pet is not the most glamorous aspect of owning a cat, but buying the proper litter and a litter box is an important decision. Acquire a large box with plenty of room for your kitten and choose litter that clumps or is easy to clean. Cleaning your litter box frequently is important both for the health of your cat and for you.


5) Collar with Tag — Once you have a name picked out for your new pet, having an adjustable collar with a name tag is important and also desirable. Your kitten will eventually need to wear its rabies tag and if for whatever reason they escape, a name tag with your information will be the easiest way to get your pet back to you.


6) Toys/Scratching Post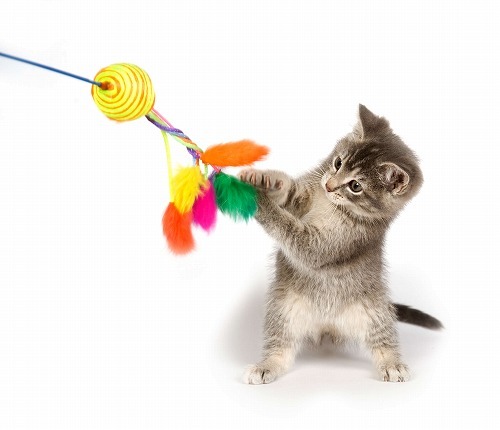 — Although not essential, your new kitten will be much more comfortable with a proper scratching post around on which they can sharpen their claws, and will also help in saving your furniture. Additionally, toys are a great way to socialize your new kitten and they will learn to enjoy playtime.
Veterinarian
Your kitten is going to need to get multiple check-ups during its first few months with you, and having a reliable, kind, and helpful veterinarian picked out in advance will save you stress in the long run and keep your kitten from having any negative experiences. Visiting a few local clinics and meeting with different veterinarians in person will be the most effective way of selecting the right one. Things to look for include the cleanliness of the clinic, the vet's attitude, how they interact with other animals, and how informative they are. Here is an overview of what to expect during your kitten's first few months going to a veterinarian:
1) 6-8 Weeks Old — General checkup, FIV/FELV test, deworming, and a combination vaccine which is referred to as FVRCP/FeLV and includes feline viral rhinotracheitis, calicivirus, panleukopenia, and feline leukemia virus.
2) 10 Weeks Old — General checkup, combination vaccine, and deworming
3) 12 Weeks Old — General checkup, combination vaccine, and rabies vaccine
4) Spaying/Neutering
After your kitten receives its final combination vaccine and its rabies shot and is spayed/neutered, unless there are any arising health concerns, you won't need to go back to the vet for a whole year!
Where to Find Your First Kitten
Getting a kitten is a big commitment and there are many places you can go to get one. You can choose to rescue one from a local animal shelter, or acquire a specific breed from a breeder. There are pros and cons to every decision but the most important thing is to ensure your kitten is healthy before bringing them home. Here are a few places to look:
1) Animal Shelters
2) Rescue Organizations
3) Humane Societies
4) Reputable Breeders